Aerospace Tooling
Precision is the foundation for excellence in the manufacturing of quality, reliable tooling. From very small detailed part tools to final assembly mate- jigs, Galaxy Technologies delivers the performance customers demand.
Our process begins with great communication. Our team of program managers works closely with you to determine the best solution for your project. Not only do we understand the processes of manufacturing tooling, but we take the time to learn the manufacturing processes you have in place to produce component parts and assemblies exactly how you need them. Our experience and service is unparalleled.
Work Gallery
View All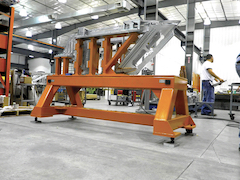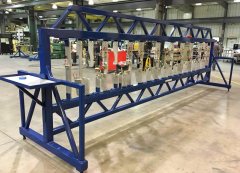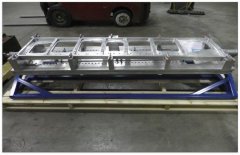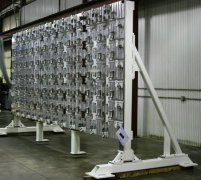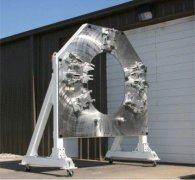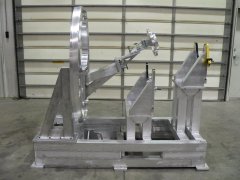 Testimonials
Just wanted to let you know the 680 Winglet Check Fixtures that you built for us are working great! Stay healthy.

Winglet Technology, LLC
Galaxy has maintained the highest quality and delivery throughout our working relationship and during Hawker Tooling Offload Program in previous years. Hawker views Galaxy as a very valued partner and would recommend them as a supplier to other companies.

Hawker Beechcraft
Because of Galaxy's versatility, we are assured that unique tooling can be produced in a quality manner and meet our strenuous deadlines.

Cessna Aircraft Co.
I have come to expect great results with GTC based on our many years of working together and have not been disappointed. I feel GTC sets the benchmark for service and quality when it comes to design and tool build.

Rubbermaid
Galaxy is a great supplier. The attention to all detail on every aspect of the build is one of a kind on each program. Team work they provide and support is remarkable. Their experience to all build questions is on point and they are not afraid to provide their insight to the build.

PPG
Galaxy Technologies is a favored first tier supplier for Boeing Defense Systems of St. Louis Mo. Galaxy Technologies quality and delivery are second to none in the aerospace industry. First time quality is not just a catch phrase, it is something they live and breath everyday. Some of the countries best designers, machinists and toolmakers are from SE Kansas the airplane capital of the world. Their capabilities of concept, design and final fabrication of major and minor tooling jigs, fixtures and components is what make them stand out above the competition.

Large Major OEM
Galaxy has been a valuable partner to Boom Supersonic in our mission for more connected travel. By supporting our CNC needs with amazing quality and service we have been able to keep our manufacturing teams fluid in the assembly of the XB-1 Demonstrator. We at Boom very much appreciate and look forward to a continued partnership with Galaxy Technologies.

Boom Supersonic
We find your team to be technically skilled, good communicators who understand both our needs and those of our customer, and systematically find a way to meet them. I assure you that this performance, along with the favorable performance you have shown us for years, rank you among our most preferred suppliers.

Synchronous Aerospace Group, Helicomb International
Galaxy Technologies has steadily climbed their way to the top of our preferred supplier list over the years. Due to their excellent project management, communication, and dedication to quality, we are happy to have a partner like Galaxy Technologies that is committed to helping our business grow now, and in the years to come.

GKN Aerospace Engine Systems
We Finally got the bridge mold plumed and we ran it on Tuesday It ran great, parts look good and fit good, see attachments, and they look like they will pass our FA measurements. Thank you for doing us a great job. I look forward to working with you again in the future.

Lifetime Products